The Burnt Sienna is a Pre-Hardmode broadsword that drops from Tomb Crawlers. When swung, the blade releases cosmetic light particles. Upon killing an enemy, three small, bright-yellow orbs will shoot out, which will heal the player for 3 HP when picked up.
Its best modifier is Legendary.
Notes
The orbs spawned by upon killing an enemy will home-in on the player if they have the Heartreach buff.
Trivia
"Burnt sienna" is a reddish-brown color, which this sword approximately features.
The Burnt Sienna was formerly used to craft the Terra-cotta.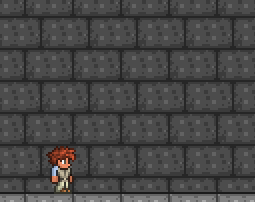 Weapons:


Melee Weapons •

Ranged Weapons •

Magic Weapons •
Summon Weapons •

Rogue Weapons •

Classless Weapons