Patreon Donator
This item is dedicated to: Pixlgray
Divine Retribution
Statistics
Type
Weapon
Damage
39 Magic
Knockback
3.5 (Weak)
Mana
15
Critical chance
4%
Use time
12 Very Fast
Velocity
19
Tooltip
Mage is superior to rogue; look, we got a donor weapon to prove it!
Inflicts Debuff
Holy Flames

100% chance



Debuff duration
3 seconds
Debuff tooltip
Dissolving from holy light
Inflicts Debuff
Crush Depth

100% chance



Debuff duration
3 seconds
Debuff tooltip
Aquatic pressure
Rarity
Sell
24
Projectile created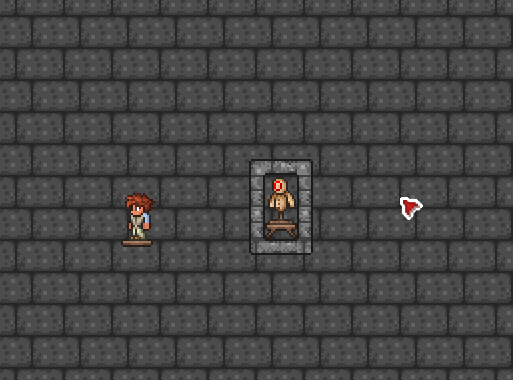 Divine Retribution is a craftable post-Moon Lord wand and a direct upgrade to Undine's Retribution. It summons many high-speed divine spears from below that home in on enemies and inflict the Crush Depth and Holy Flames debuffs. The spears can also go through blocks, and will disappear after a moderate time if no enemy is hit. If no enemies are nearby, the spears will instead home in on the player.
Its best modifier is Mythical.
Crafting
Recipe
Trivia
The spears that spawn while using the weapon are identical to the

Holy Spears

that Providence uses as one of her attacks.
Weapons:


Melee Weapons •

Ranged Weapons •

Magic Weapons •
Summon Weapons •

Rogue Weapons •

Classless Weapons