Summons Sentry
Dreadmine Turret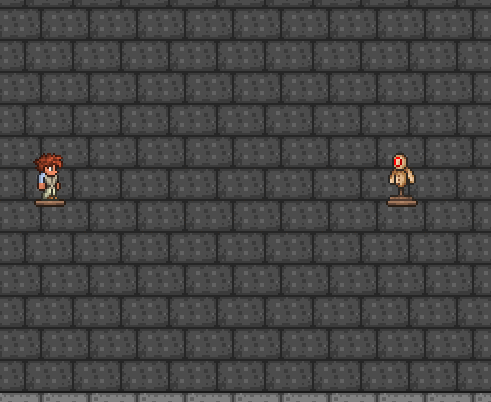 The Dreadmine Staff is a craftable Hardmode sentry. It summons a stationary mine base that summons mines on nearby tiles which home in on enemies. When an enemy comes in contact with a mine, it will blow up.
Its best modifier is Ruthless. The Mythical modifier provides the widest array of stat bonuses, but these primarily affect the initial summon rather than the resulting minion. Additionally, minions cannot deal critical hits. The only lasting advantage a Mythical Dreadmine Staff has over a Ruthless one is knockback.
Crafting
Recipe
Notes
The Dreadmines only spawn near blocks, however this does not include platforms.

Exploiting this mechanic can allow for extremely high focused DPS, but will require considerable excavation to ensure the spawns are properly concentrated.

When the Dreadmine Turret is despawned, all of its mines detonate at once. This ability is not very useful combatively but should be noted when one wishes to move a turret.
Trivia
Despite being a sentry, it acts as if it is moving up and down.

Depth Cells •

Lumenyl •
Tenebris

Abyss Blade •
Typhon's Greed •

Megalodon •

Triploon •

Flak Kraken •

Undine's Retribution •

Dreadmine Staff •
Ballistic Poison Bomb
Abyssal Diving Gear •

Lumenous Amulet •

Furniture
Weapons:


Melee Weapons •

Ranged Weapons •

Magic Weapons •
Summon Weapons •

Rogue Weapons •

Classless Weapons