Developer
This item is dedicated to: Dominic Karma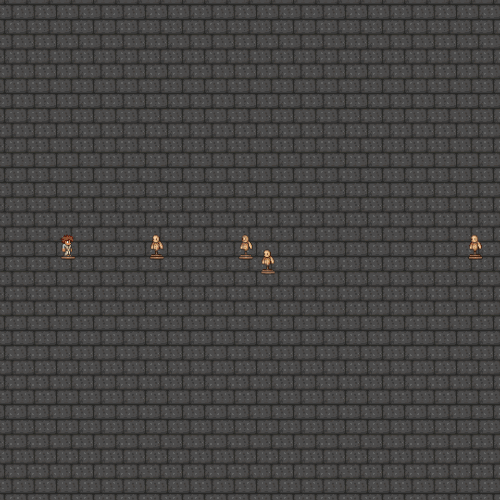 Eternity is a craftable post-Moon Lord developer spell tome. When used, it will create a large circle, which inside will have five crystals, a beam, and a group of projectiles that create a flower shape while traveling, all of which will be centered around a nearby enemy. The beam will travel in an infinity shape. The crystals will circle the targeted enemy. The flower-shaped projectiles will also harm nearby enemies. If the attack button is held, the beam's path will slowly grow in size as the beam changes to a darker blue color. Eventually, if the attack is held for long enough, the beam will disappear and the crystal circle will collapse in on the target, causing massive flower-shaped explosions that inflict massive damage.
Its best modifier is Demonic, as it does not have any knockback and thus cannot get modifiers that affect it.
Crafting
[
]
For a full crafting tree, see here.
Recipe
[
]
Notes
[
]
Without an active target nearby, the tome does not perform any of the attacks when used.
Each time the infinity beam completes a cycle, it deals triple of the weapon's base damage only on the target. Otherwise, it deals no damage.
The crystals deal 8400 base magic damage upon collision.
The phrase in the tooltip "There's pictures of ponies in the book" alternates between lavender (

#9C6CFB ●

) and pink (

#FF6CFB ●

) colors.
Trivia
[
]
The weapon's Beam projectile path follows the mathematical sign Infinity (∞), which fits with the weapon's 'Endless' theme.

The infinity sign (among other 8 and ∞ shaped curves) is a shape called a Lemniscate.

The tooltip on how the book has pictures of ponies in it is a reference to My Little Pony: Friendship Is Magic, a show the dedicatee is a fan of.

The Unicorn Horns in the recipe reference this as well.

This weapon actually has a unique rarity, but is referred to here as Hot Pink for consistency between weapons.

This unique rarity alternates between grey (

#BCC0C1 ●

), purple (

#9D64B7 ●

), orange (

#F9A64D ●

), pink (

#FF69EA ●

), sky blue (

#43CCDB ●

), yellow (

#F9F563 ●

), and pale purple (

#ECA8F7 ●

).

These colors are references to the main cast of My Little Pony: Friendship Is Magic: Rarity, Twilight Sparkle, Applejack, Pinkie Pie, Rainbow Dash, Fluttershy, and Starlight Glimmer, respectively.

Bar •

Crystyl Crusher

Animus •

Draconic Destruction •
Earth •
Elemental Excalibur •

Red Sun •

Azathoth •
Triactis' True Paladinian Mage-Hammer of Might •

Illustrious Knives •

Soma Prime •

Svantechnical •
Contagion •

Voidragon •

Apotheosis •
The Dance of Light •

Eternity •

Fabstaff •
Staff of Blushie •
Rainbow Party Cannon •

Endogenesis •

Flamsteed Ring •
Temporal Umbrella •

Universe Splitter •
Nanoblack Reaper •

Scarlet Devil
Demonshade armor •
Profaned Soul Crystal •

Angelic Alliance •

Dye
Weapons:


Melee Weapons •

Ranged Weapons •

Magic Weapons •
Summon Weapons •

Rogue Weapons •

Classless Weapons