Pwnagehammer
Statistics
Type
Weapon – Crafting material
Damage
210 Melee
Knockback
10 (Extremely Strong)
Critical chance
14%
Use time
47 Extremely Slow
Velocity
12
Tooltip
Throws a heavy, gravity-affected hammer that creates a loud blast of hallowed energy when it hits something
There is a 20 percent chance for the hammer to home in on a target
Homing hammers summon an additional spectral hammer on hit and are guaranteed to land a critical hit
Rarity
Sell
9  60
Projectile created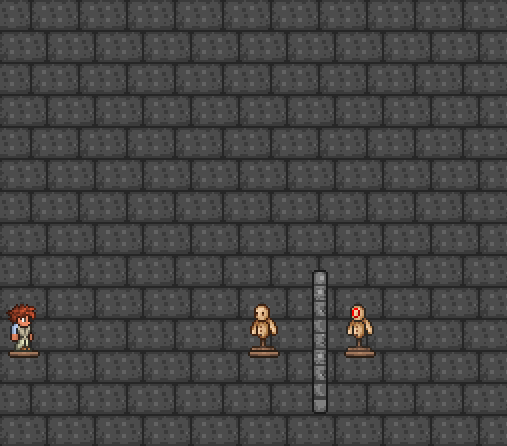 The Pwnagehammer is a craftable Hardmode melee weapon. It throws a slow-moving gravity-affected hammer which cannot pass through tiles and will travel a short distance before falling. The hammer has a 20% chance to home in on enemies; homing hammers will spawn an additional homing spectral hammer upon hitting an enemy. All hammer projectiles explode and damage nearby targets; the normal hammer deals 75% damage, the homing hammer deals 125% damage and will always critically hit, the spectral hammer deals the same damage as its base damage.
Its best modifier is Godly. It cannot get modifiers that affect size.
Crafting
[
]
Recipe
[
]
Used in
[
]
Notes
[
]
Despite using a Pwnhammer in crafting, it cannot be used as a regular hammer.
Its high damage may initially make it seem very powerful, but the speed of the weapon is slow to balance it out.
When it explodes, it emits a decent area of light, which the homing hammer doubles.
Weapons:


Melee Weapons •

Ranged Weapons •

Magic Weapons •
Summon Weapons •

Rogue Weapons •

Classless Weapons