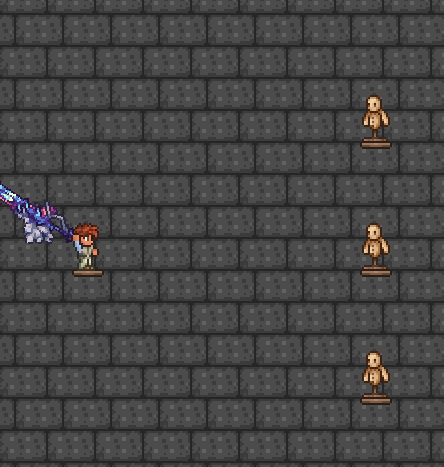 The Storm Ruler is a craftable Hardmode broadsword that autoswings. When swung it shoots out a projectile which, upon impact with an enemy or tile, spawns a small tornado similar to the one the Cloud Elemental spawns. The tornado lingers for 10 seconds, hits 4 times per second with infinite piercing, dealing damage to enemies that come in contact with it. The tornado also pulls in enemies similarly to the Wind Blade.
Its best modifier is Legendary.
Crafting
Recipe
Notes
Astrum Deus takes only 50% damage from the Storm Ruler's tornadoes.
Trivia
Weapons:


Melee Weapons •

Ranged Weapons •

Magic Weapons •
Summon Weapons •

Rogue Weapons •

Classless Weapons