The Terror Blade is a post-Moon Lord broadsword that is dropped by Polterghast. On every swing, it fires a red terror beam that can bounce off tiles or pierce enemies a total of six times before exploding on the seventh impact. Large explosions will occur, on varying delays, at the locations that the beam bounced off of. An explosion also occurs at the first enemy the terror beam pierces. Each explosion deals 30% of the weapon's damage and can deal damage multiple times.
Its best modifier is Legendary.
Trivia
Its name may be a reference to the Terra Blade, another beam-firing sword.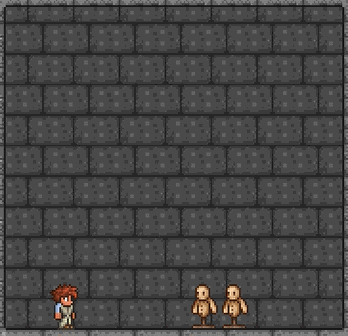 Weapons:


Melee Weapons •

Ranged Weapons •

Magic Weapons •
Summon Weapons •

Rogue Weapons •

Classless Weapons