The Storm
Statistics
Projectile created
If you were looking for something other than the post-Moon Lord bow, see Storm (disambiguation).
The Storm is a post-Moon Lord bow that drops from the Storm Weaver. It turns Wooden Arrows into energy bolts that rain down from the sky near the cursor. The bolts that rain down from off-screen are able to go through walls, making this useful in underground or in enclosed spaces.
Its best modifier is Unreal.
Crafting
Used in
Result
Ingredients
Crafting station
The Maelstrom

The Maelstrom

Ancient Manipulator
Ultima
Cosmic Anvil
Tips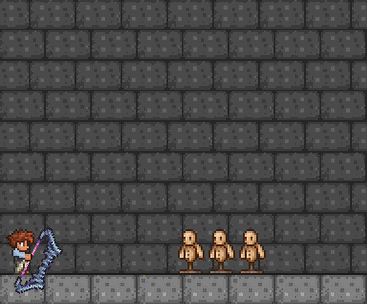 Weapons:


Melee Weapons •

Ranged Weapons •

Magic Weapons •
Summon Weapons •

Rogue Weapons •

Classless Weapons