The Wand
Statistics
Type
Weapon
Damage
1 Magic
Knockback
0.5 (Extremely Weak)
Mana
150
Critical chance
4%
Use time
19 Very Fast
Velocity
24
Tooltip
The ultimate wand
Inflicts Debuff
On Fire!

100% chance



Debuff duration
4 seconds (Spark)
Debuff tooltip
Losing life
Inflicts Debuff
Daybroken

100% chance



Debuff duration
2 seconds (Spark)
Debuff tooltip
Incinerated by solar rays
Rarity
Sell
50
Projectile created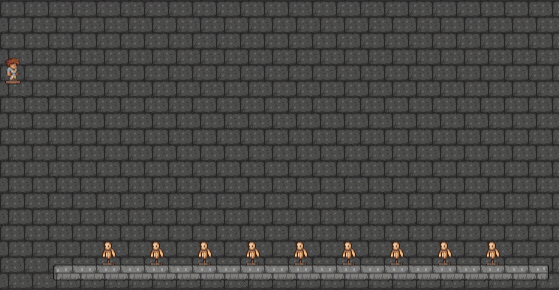 The Wand is a craftable post-Moon Lord wand. It fires a small projectile that inflicts On Fire! and Daybroken, and erupts into a massive translucent infernado on impact with any tile or enemy. If the infernado triggers in mid-air, it will attempt to spawn on the nearest solid surface below it. Only 1 infernado can exist at a time.
Its extremely low base damage applies only to the initial projectile. The infernado it creates can extend upwards through solid blocks and ignores enemy invulnerability frames, hitting for 599 damage extremely rapidly.
Its best modifier is Agile due to its unusually low base damage, resulting in an inability to obtain damage boosts from modifiers.
Crafting
Recipe
Notes
The base of The Wand's infernado is about 30 tiles wide. Noticeably, this is much larger than the Flarenadoes, Infernadoes, and Bordernadoes present in the Yharon fight.
Weapons:


Melee Weapons •

Ranged Weapons •

Magic Weapons •
Summon Weapons •

Rogue Weapons •

Classless Weapons