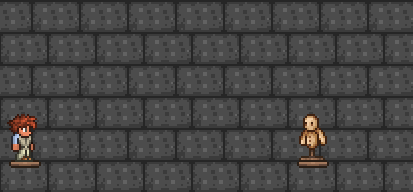 The Triploon is a craftable Hardmode ranged weapon that is the direct upgrade to the Dualpoon and the final upgrade to the Harpoon. It rapidly fires three harpoons that are unaffected by gravity. The harpoons travel a short distance before returning to the player.
Its best modifier is Unreal.
Crafting
Recipe
Recipes: No result
Trivia
Unlike the Harpoon, the Triploon has no visible chains.

Depth Cells •

Lumenyl •
Tenebris

Abyss Blade •
Typhon's Greed •

Megalodon •

Triploon •

Flak Kraken •

Undine's Retribution •

Dreadmine Staff •
Ballistic Poison Bomb
Abyssal Diving Gear •

Lumenous Amulet •

Furniture
Weapons:


Melee Weapons •

Ranged Weapons •

Magic Weapons •
Summon Weapons •

Rogue Weapons •

Classless Weapons