Valkyrie Ray
Statistics
Projectile created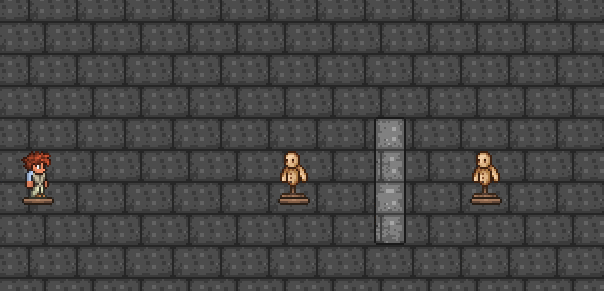 The Valkyrie Ray is a craftable Hardmode wand. When used, it charges for half a second, then releases a straight magenta laser beam that fades out very shortly after. The beam pierces infinitely, cannot pass through tiles, and cannot be aimed after its release. The beam also partially ignores enemy immunity frames, and will strike enemies 6 times per shot if the beam remains in contact with them.
Its best modifier is Mythical.
Crafting
Recipe
Used in
Result
Ingredients
Crafting station
Terra Ray
Mythril Anvil
or
Orichalcum Anvil
Notes
The Valkyrie Ray's knockback always launches foes to the right. Combined with its high knockback and hits per second, it can be dangerous to attack enemies not resistant to knockback that are on the player's left, as they will often be launched towards the player.
Weapons:


Melee Weapons •

Ranged Weapons •

Magic Weapons •
Summon Weapons •

Rogue Weapons •

Classless Weapons