Vesuvius
Statistics
Type
Weapon
Damage
60 Magic
Knockback
3 (Very Weak)
Mana
6 (primary)
9 (secondary)
Critical chance
4%
Use time
15 Very Fast
Velocity
20
Tooltip
Asteroids give the Molten buff on enemy hits
Calls down a swarm of molten asteroids
Right click to fire a spread of molten asteroids from the staff
Grants Buff

Molten

Buff duration
6 seconds
Buff tooltip
Resistant to cold effects
Rarity
Sell
12
Projectile created
Dropped by
Entity
Quantity
Rate
Ravager
1
10%
The Vesuvius is a Hardmode wand that drops from Ravager. Its left-click attack is similar to the Meteor Staff; it calls down a swarm of molten asteroids that explode upon hitting a tile or an enemy. Its right-click attack launches several high-speed molten asteroids towards the cursor.
Any asteroid that strikes an enemy grants the Molten buff to the user for 6 seconds, which grants resistance to cold attacks similarly to the Warmth Potion.
Its best modifier is Mythical.
Notes
[
]
Trivia
[
]
The weapon gets its name from Mt. Vesuvius, a volcano best known for the destruction and burying of the ancient Roman city of Pompeii.
This used to be a Malice Mode-exclusive item prior to the 1.5.1.001 update.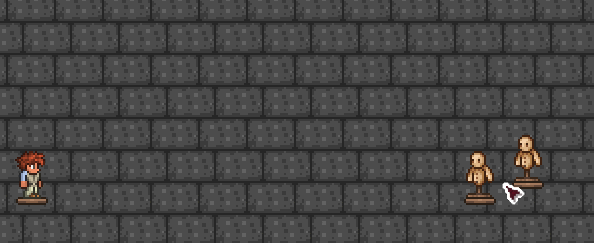 Weapons:


Melee Weapons •

Ranged Weapons •

Magic Weapons •
Summon Weapons •

Rogue Weapons •

Classless Weapons